15/07/2021 – How has the Coronavirus pandemic impacted people's mental health?
On Sunday 10th October (World Mental Health Day) Newbury Today published a webpage going over how the pandemic has impacted people's mental health, referencing our online Thinking Together event.
"There is a big variation in whether, and how much, people have been affected. That was the lesson – since backed up by national research – from the fifth public 'Thinking Together' event organised by Healthwatch West Berkshire & The Mental Health Action Group, a sub group of The West Berkshire Health and Well Being Board."
The webpage highlights some of the positive and negative impacts that the pandemic has had on people's mental health, as discussed at Thinking Together.
If you would like to read this webpage, then click here or on the image above. You can also click here to read about Thinking Together.
---
---

---
---
As part of Mental Health Awareness Week we are doing a campaign, encouraging people to share a nature selfie with us, send these selfies to us via contact@healthwatchwestberks.org.uk. We will be creating Mental Health Awareness week videos using these pictures and sharing them on various social media platforms.
Click the picture below to see the video
---
---
Tell us your views on Child and Adult Mental Health services (CAMHS) during the pandemic (Expires 15/03/2021)
---
17/02/2021
BBC launches Headroom – content on mental health to help everyone cope with the challenges of lockdown
Looking after our mental health is more important than ever.
The pandemic has had a huge impact on our mental health and the public's resilience continues to be tested through this lockdown.
People are finding it tough, loneliness has risen from 10 percent of UK adults in March to 25 percent in November and the proportion who say they are coping well with the stress of the pandemic has fallen steadily, from almost three quarters in April to 62 percent in November.
Headroom is a dedicated online resource that recognises the impact the pandemic is having on everyone's mental health; a toolkit for the mind to help people look after themselves with practical everyday tips, inspiring personal stories, activities and music mixes to boost your mood, escape and relax.
Click here to read more details, or click the image above to watch a short 17 second video clip introducing Headroom
---
20/01/2021
If you've been feeling more anxious than normal, Every Mind Matters can help with simple tips and advice.
Click here or the image above for details.
---
02/11/2020
Mental Health – please look after yourselves and keep an eye out for others during winter
The dark, cold days of winter are often times people feel more lonely, isolated and depressed so it's helpful to know there's a range of mental health services that are easy to access from your home or phone – for free.
Some of these are highlighted below.
For younger people aged 11-18 there's KOOTH which is an anonymous and confidential online counselling and emotional wellbeing support service. Anyone over the age of 18 can ring 0300 365 2000 and self-refer to the Talking Therapies counselling team.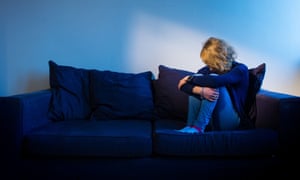 Due to the Coronavirus Pandemic, Eight Bells for Mental Health has had to close its drop-in sessions until further notice.
Coordinator Kathryn Dundas is supporting existing members and anyone needing help or advice for mental ill health by phone and email every weekday from 9am to 5pm.




Email: newbury.eightbells@gmail.com




Mobile: 07785 254828


Click here or the image above to get further information.
---
Recovery in Mind is on a mission to improve the lives of adults living in West Berkshire with mental health challenges by delivering free of charge, inspiring and empowering courses. Click here or the image above to see how the service has changed due to COVID-19.
---
09/04/2020

Berkshire Healthcare Foundation Trust have provided an update for people suffering with mental health.
Click on the image above and below to read the full guidance.

---
Public Health have published new guidance on how to look after your mental health and well being during the coronavirus outbreak.
Click the image below to read the guidance in full.
---
26/03/2020
Department of Health Update:
You must not spend time with anyone outside of your household. Unfortunately, this includes any family or friends you don't live with. Instead, you can phone, message, or video call online. Keeping in contact in this way is really important for your mental health.
---
If it's an emergency, call 999 straight away
If you need urgent help, but it's not an emergency, you can call our Mental Health Crisis Team
0300 365 2000
If you need someone to talk to, you can also call:
0300 304 7000
(open 4.30pm – 10.30pm every day)
116 123
(24 hours every day)
Talking Therapies
0300 365 0200
Mind
0300 123 3393
Our Frontline
---
10 tips to help if you are worried about coronavirus from NHS – Every Mind Matters:
The coronavirus (COVID-19) outbreak may cause you to feel anxious, stressed, worried, sad, helpless, overwhelmed, confused or angry. It's important to remember it is OK to feel this way and that everyone reacts differently to different events.
There are some simple things you can do to help you take care of your mental health and wellbeing during times of uncertainty – and doing so will help you think clearly and make sure you are able to look after yourself and those you care about.
Click the blue bar below for the ten tips
10 tips to help you if you are worreid about coronavirus

Here are 10 ways you can help improve your mental health and wellbeing if you are worried or anxious about the coronavirus outbreak. For specific tips and advice if you are staying at home, read the following advice on maintaining your mental wellbeing while staying at home. Remember that feeling anxious can cause physical effects that could be confused with symptoms of coronavirus, like feeling hot or short of breath, which could in turn lead to more worry. If this happens, first try to distract yourself by thinking about or doing other things. When you are feeling more at ease, see if you still have the signs you were concerned about. 1. Stick to the facts

Find a source you trust – such as GOV.UK or the NHS website – for information about risks so you can take sensible precautions. Fact-check information from the news, social media or other people against trustworthy sources so you can make sure not to share information that could cause worry or lead people to do things that are unhelpful. You might also want to consider limiting the time you spend watching, reading or listening to coverage of the outbreak, including on social media, and think about turning off breaking-news alerts on your phone. You could set yourself a specific time to read updates or limit yourself to a couple of checks a day.

---

2. Connect with people

Maintaining healthy relationships with people we trust is important for our mental wellbeing. Whether over the phone, via messages or online, talking to others can help you develop a balanced view of the situation and make you both feel better, so do try to keep up. Remember, it is really important to follow the social distancing and stay at home guidance when it comes to see and being around others.

---

3. Talk about your worries It's normal to feel a bit worried, scared or helpless about the current situation. Remember: it is OK to share your concerns with others you trust – and doing so may help them too. If you cannot speak to someone you know or if doing so has not helped, there are plenty of helplines you can try instead.

---

4. Support and help others

Helping someone else can benefit you as well as them, so try to be a little more understanding of other people's concerns, worries or behaviours at this time. Try to think of things you can do to help those around you. Is there a friend or family member nearby you could message? Are there any community groups you could join to support others locally? Remember, it is important to do this in line with official coronavirus guidance to keep everyone safe.

---

5. Make a plan Thinking and planning ahead for if you need to stay at home should help you feel more prepared and less concerned. Think through a normal week: how might it be affected and what would you need to do to solve it? Remember, it's really important to follow the social distancing and stay at home guidance when it comes to seeing and being around others. You might want to think about talking with your employer, understanding your sick pay and benefits rights, and preparing some essentials for while you are at home. Try to remember this disruption should only be for a short time.

---

6. Look after your body Our physical health has a big impact on how we feel. Try to eat healthy, well-balanced meals, drink enough water and exercise regularly. Avoid smoking or drugs, and try not to drink too much alcohol. It can be easy to fall into unhealthy patterns of behaviour that end up making you feel worse.

---

7. Stay on top of difficult feelings

Concern about the coronavirus outbreak is perfectly normal. However, some people may experience intense anxiety that can affect their daily life. Try to focus on the things you can control, such as your behaviour, who you speak to, and where and how often you get information. It's fine to acknowledge that some things are outside of your control, but if constant thoughts about coronavirus are making you feel anxious or overwhelmed, try some ideas to help manage your anxiety or listen to an audio guide.

---

8. Do things you enjoy

If we're feeling worried, anxious or low, we might stop doing things we usually enjoy. Focusing on your favourite hobby, learning something new or simply taking time to relax with others will help with anxious thoughts and feelings. Try to make an active effort to do things you like.

---

9. Focus on the present

Focusing on the present, rather than worrying about the future, can help with difficult emotions and improve our wellbeing. Relaxation techniques can also help some people deal with feelings of anxiety.

---

10. Look after your sleep Good-quality sleep makes a big difference to how we feel mentally and physically, so it's important to get enough. Try to keep a regular sleeping pattern and follow good sleep practices.
---
Mental Health While Staying at home
"If you have to stay at home because of coronavirus (COVID-19), it's important to take care of your mind as well as your body.
You may feel bored, frustrated or lonely. You may also be low, worried or anxious, or concerned about your finances, your health or those close to you.
It is OK to feel like this – everyone reacts in their own way to challenging events and uncertainty. It's important to remember that staying at home may be difficult, but you are helping to protect yourself and others by doing it.
The tips and advice HERE are things you can do now to help you keep on top of your mental wellbeing and cope with how you may feel while staying at home. Make sure you get further support if you feel you need it."